prenatal yoga w/ samantha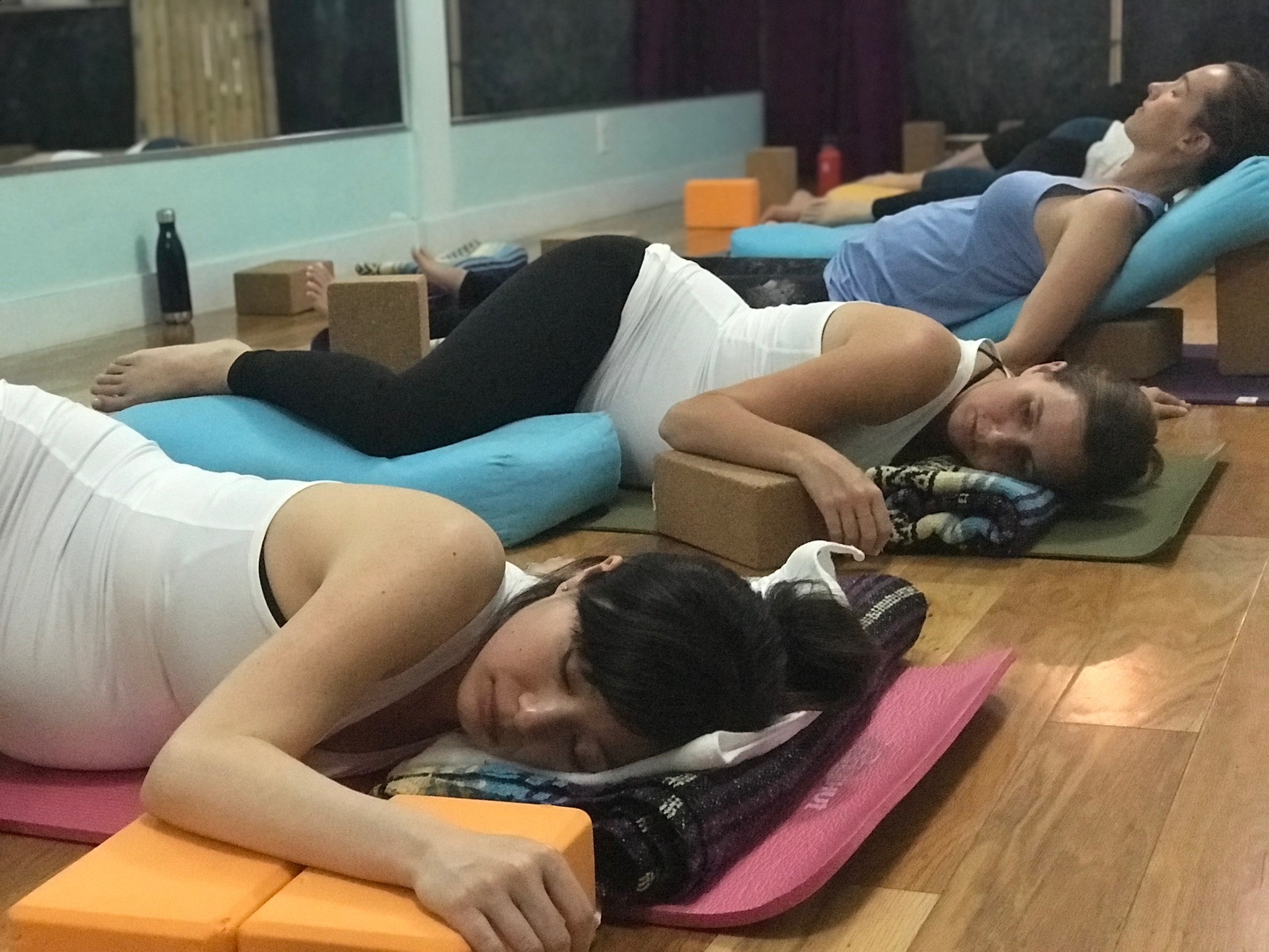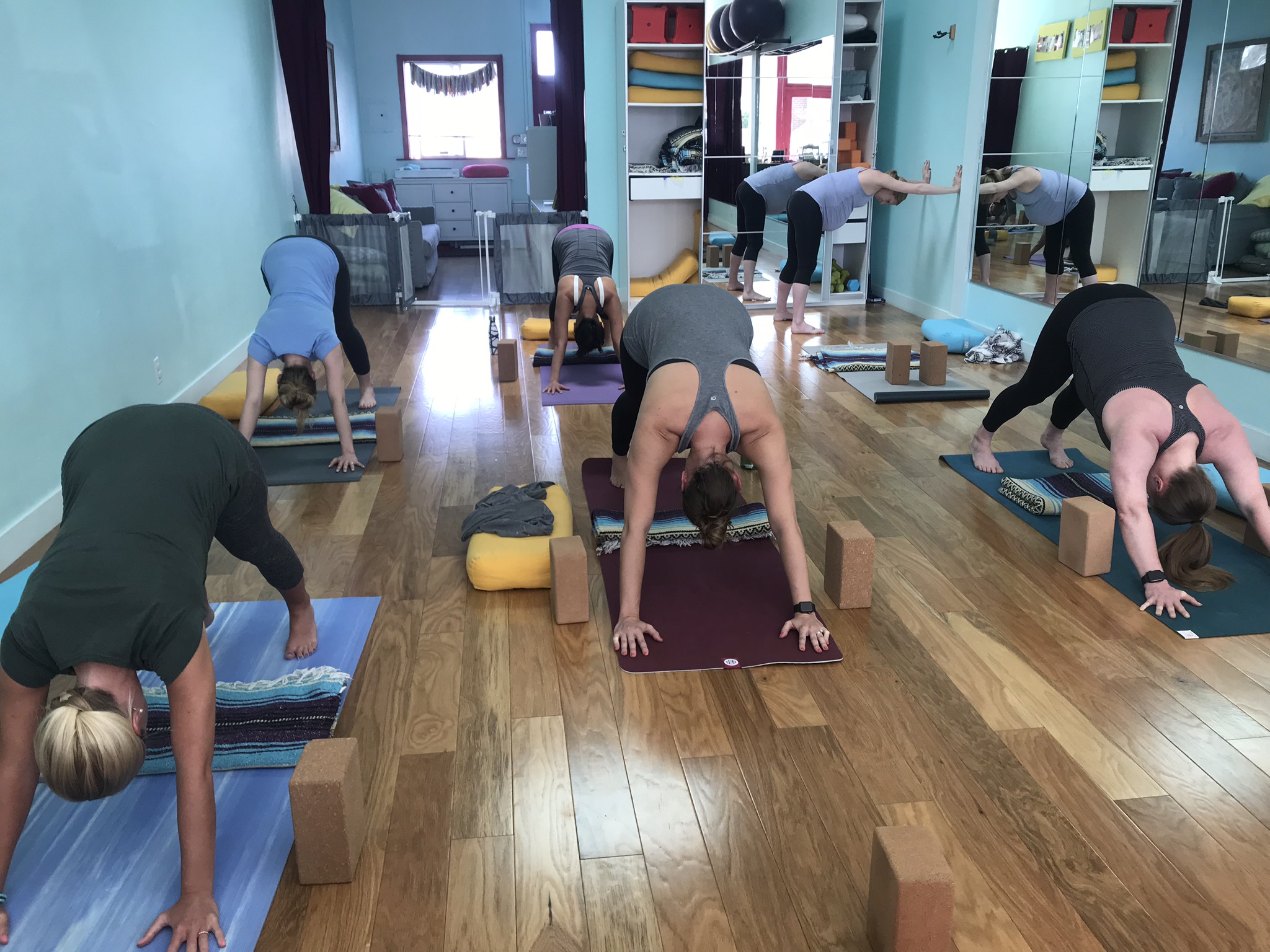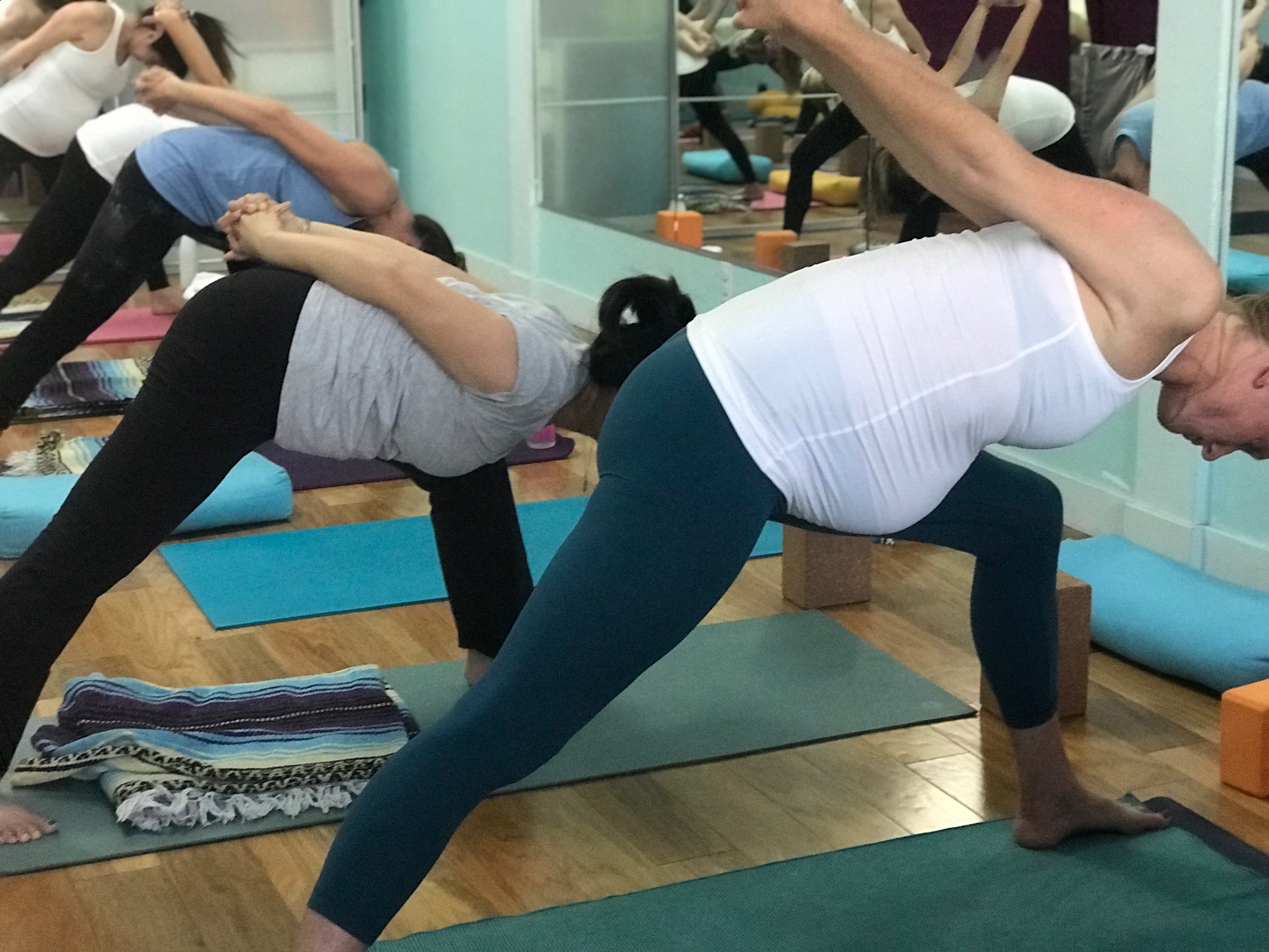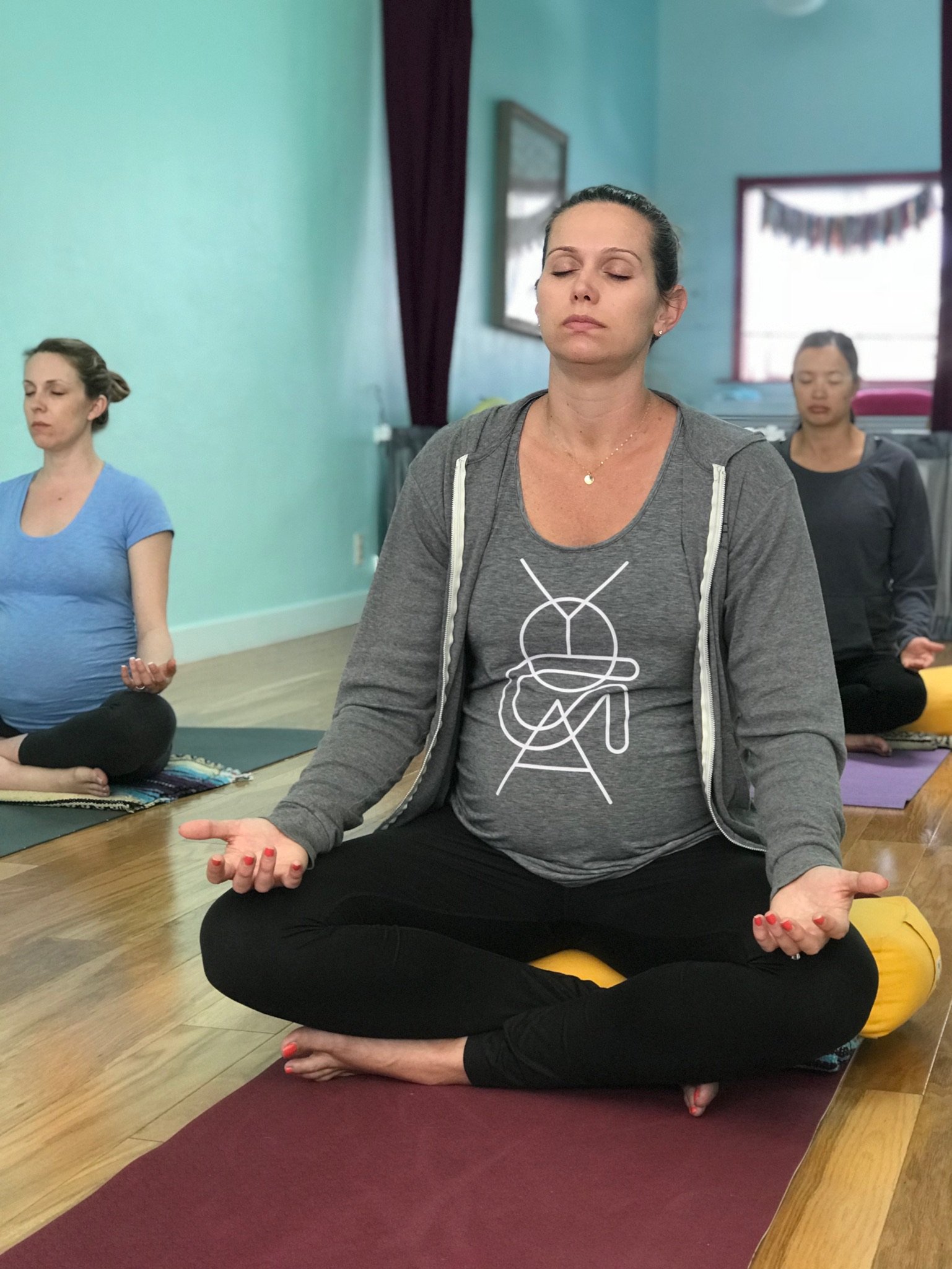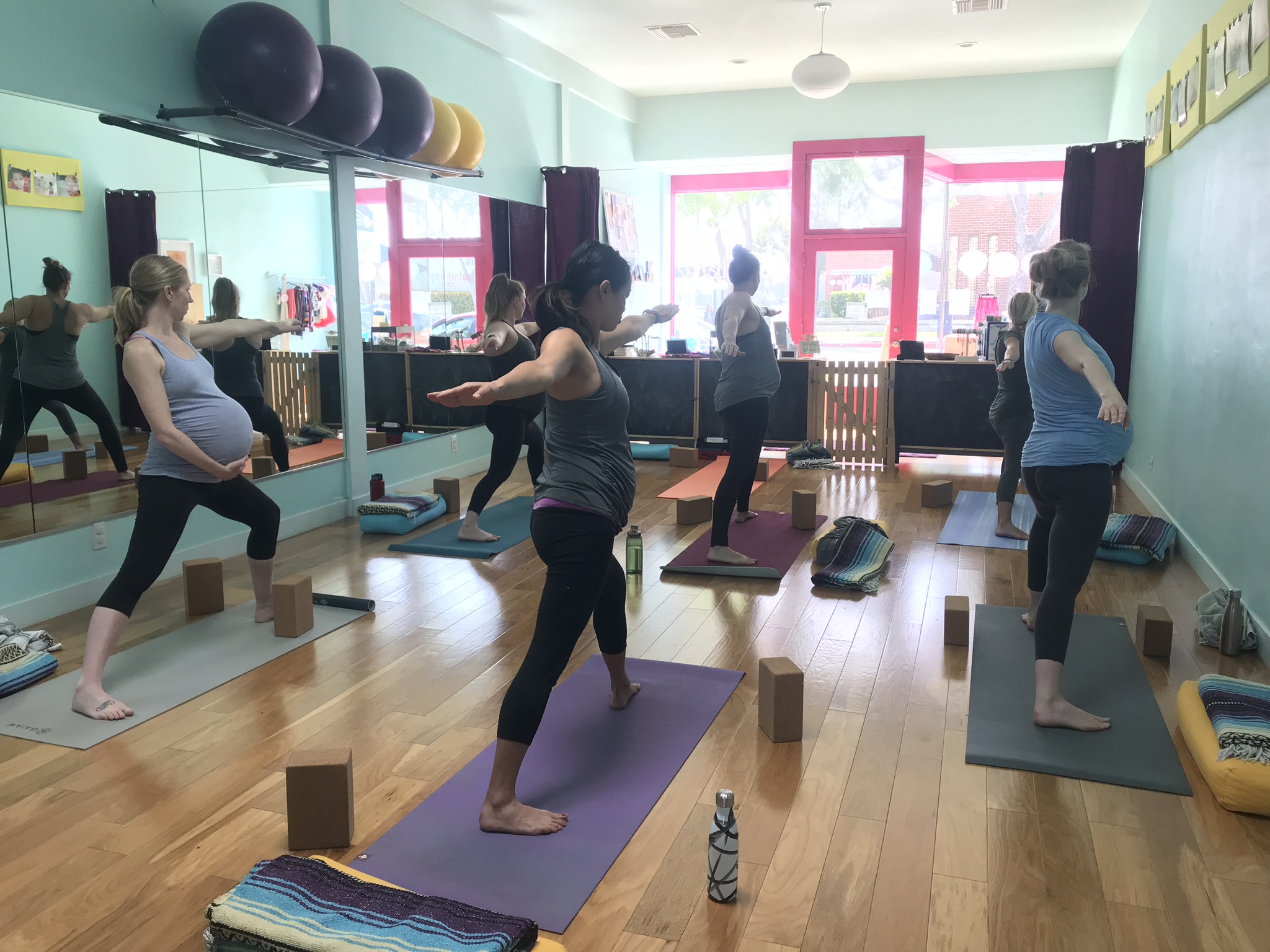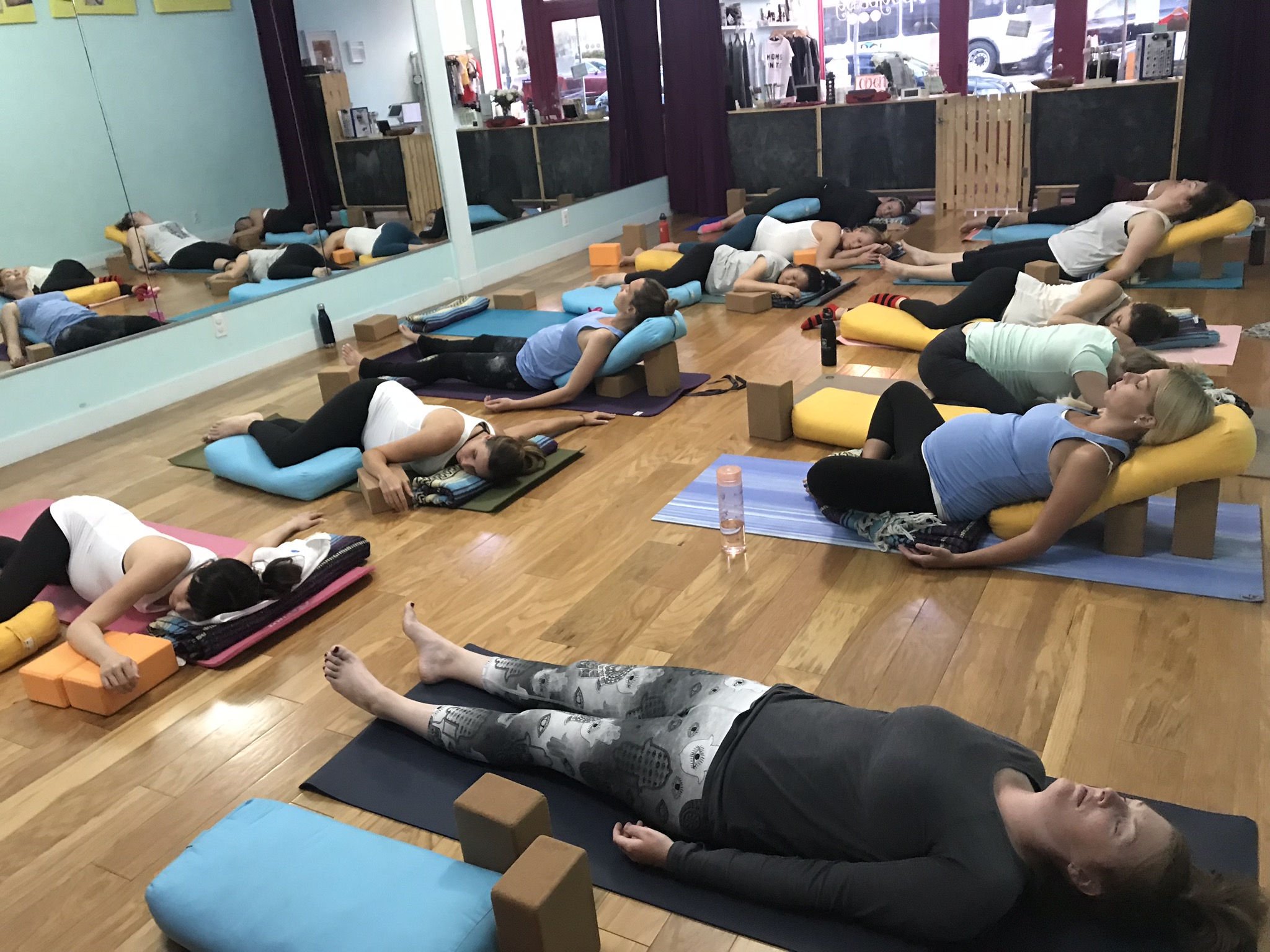 sun. 9:00am
Sam's prenatal vinyasa yoga gives you all the tools to make your pregnancy journey the best it can be. Designed to both nurture and challenge you, this class actively prepares women for the marathon event of childbirth, while helping them discover the power and inner strength needed during this transformative period in their lives. Traditional flow sequences are modified for the unique needs of pregnant women and specific breathing, as well as relaxation techniques, are incorporated to help restore + energize the body. The pace of the class varies each week depending on the experience + energy levels of the expectant mamas in attendance.
prenatal yoga w/ jessica
** private small group class available
Jessica's prenatal class is designed to nurture you - the mama-to-be. The class offers a safe, explorative, community feel which often (+ usually during squat holds) sparks moments of organic discussion + laughter that can ease the fear of the unknown. Strength building + centering sequences can help you to reduce stress + stay connected to your prenatal body that during this transformational time, you may feel estranged from. Multilevel offerings can be made, so whether you're a seasoned yogi or someone brand new to the practice you feel as if you're finding a rhythm that works for you. The class meets you where you are. Come + begin to build your kula (community) in this gentle, loving, supportive oasis.
pregnancy sculpt (prenatal fitness) w/ lauren
(tbd) join our mama sculpt/cardio bootcamp where pregnancy-appropriate modifications will be provided
** private small group class available
Come join mama of two + fitness instructor extraordinaire, Lauren, for a workout class geared towards pregnant mamas! Every exercise will be safe and catered towards an expecting mamas needs and concerns. With a deep knowledge of fitness and working out while pregnant, she promises you an effective workout that is safe all the way up until the birth of your beautiful babe!
special prenatal class series
dancing for birth w/ nicole
email with interest
Our Dancing For Birth series offers feel good prenatal fitness inspired by world dances such as Belly, West African, Latin, Caribbean + Hip Hop! It also incorporates yoga and dance stretches effective for this sacred time, as well as relaxation + breathing techniques. Be prepared to feel challenged yet relaxed + uplifted in this class that helps you stay fit and prepare for an empowering birth experience. Birth + parenthood can be like a marathon and this prenatal movement class will help you become stronger, more agile, and more at ease.
This class is designed to teach your body many of the best natural positions for birth and help you feel comfortable using them. Using birthing and parenting wisdom ~ which can include a review of ideal birthing positions and natural pain coping techniques, and tuning in to your body and baby ~ you will build your confidence in your own abilities and experiences. The prenatal class also covers childbirth education topics such as fetal positioning, stages of labor, pain management + more.
This class creates a space for collective support while having fun and celebrating the beauty of womanhood! No previous dance experience necessary. All levels welcome!